Thanks to Fluke, there is now a modern and more efficient tool for the solar industry. Recent energy discoveries such as solar need modern, rigorously tested, and effective tools to give accurate measurements.
Fluke IRR1-SOL Irradiance meter is a recent tool that has been designed impeccably from the ground upwards. Thus, it is easy to install commission and troubleshoot the photovoltaic arrays now by measuring inclination, irradiance, and temperature, all using one tool.
Its impeccable feature is the friendly user interface and inbuilt temperature sensor. It also offers instant solar irradiation measurements, which complies with the set IEC 62446-1 requirement for testing, documenting, and maintaining photovoltaic systems.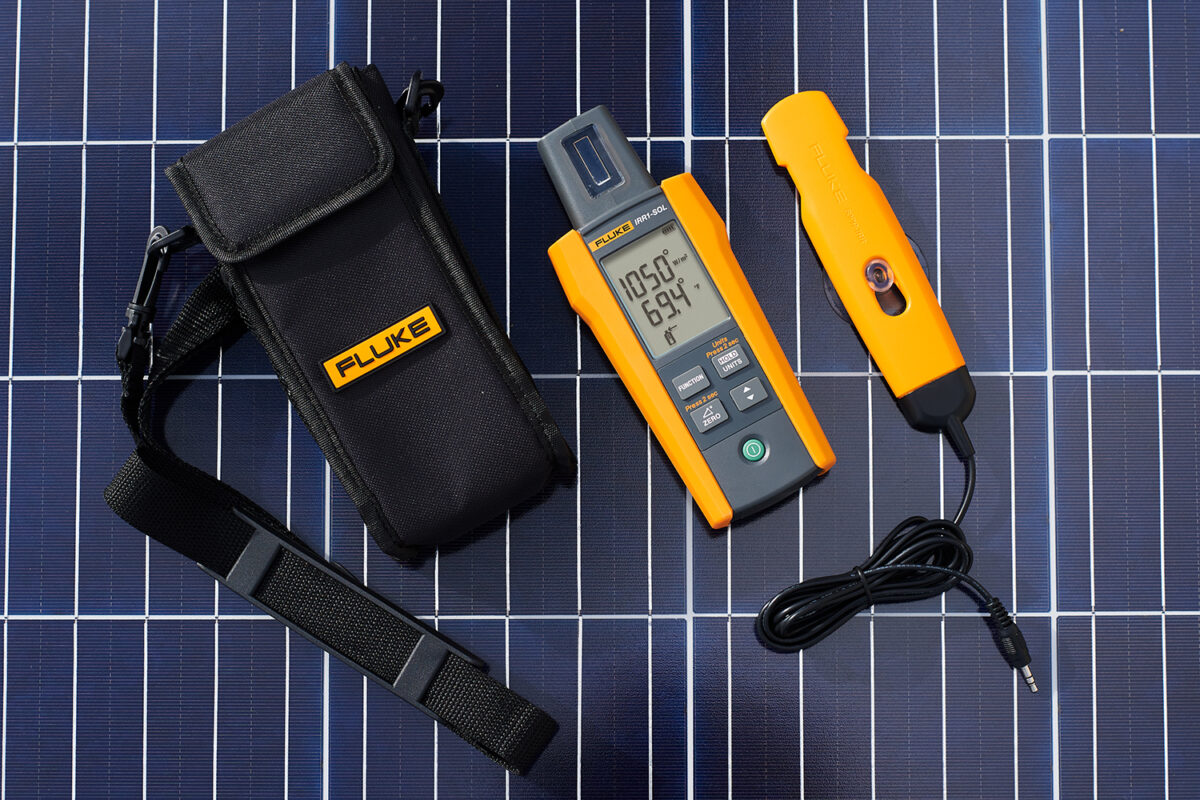 This tool also has an inclination sensor and an integrated compass which helps a technician measure the site and roof orientation quickly. Technicians can now easily measure the panel tilt and site pitch during their survey and installation or adjust an installation.
This Fluke meter has met the pressing need for a dedicated, effective, and easy-to-use tool. It makes it easy to measure, verify and document how well a photovoltaic installation is performing.
You can use the tool to
Design and survey
Take measurements
Compare and diagnose
Fluke is a renowned company that produces highly reliable tools, even in harsh environments. They are thus commonly used by solar professionals working under different weather conditions- hot, cold, wet, and dusty areas. Like other Fluke tools, this recent innovation promotes workers' safety even in risky electrical environments.